Enjoy the freedom to connect anytime, anywhere with no contracts or commitments.
Devices shown above are for illustrative purposes only and may vary depending upon availability.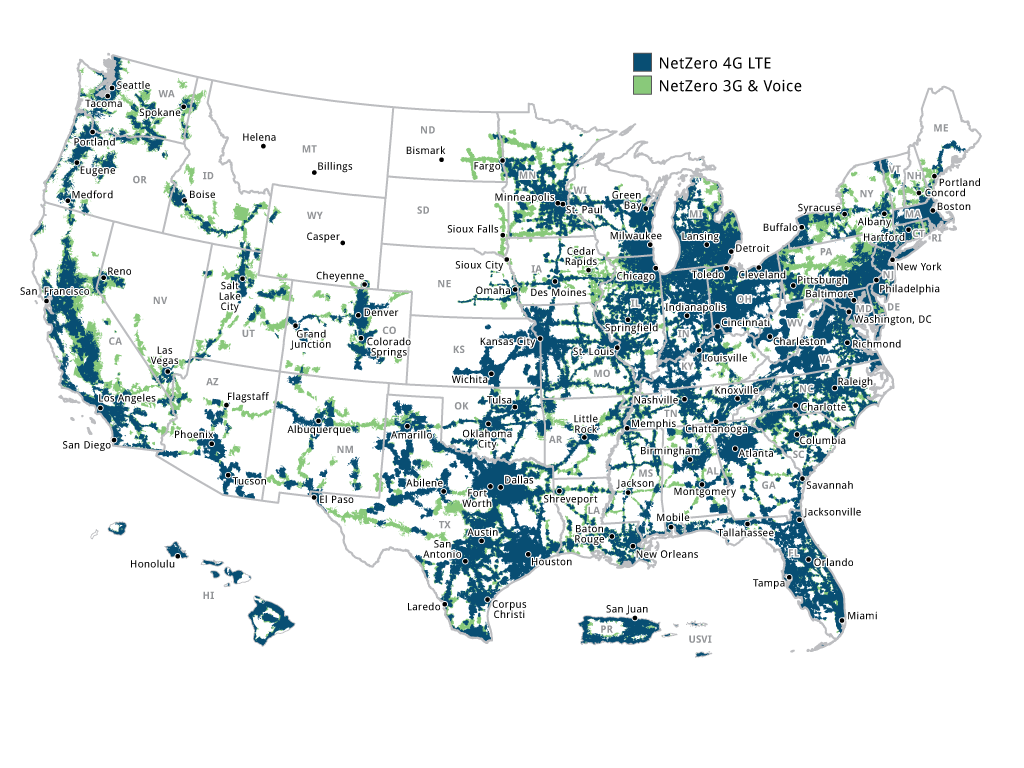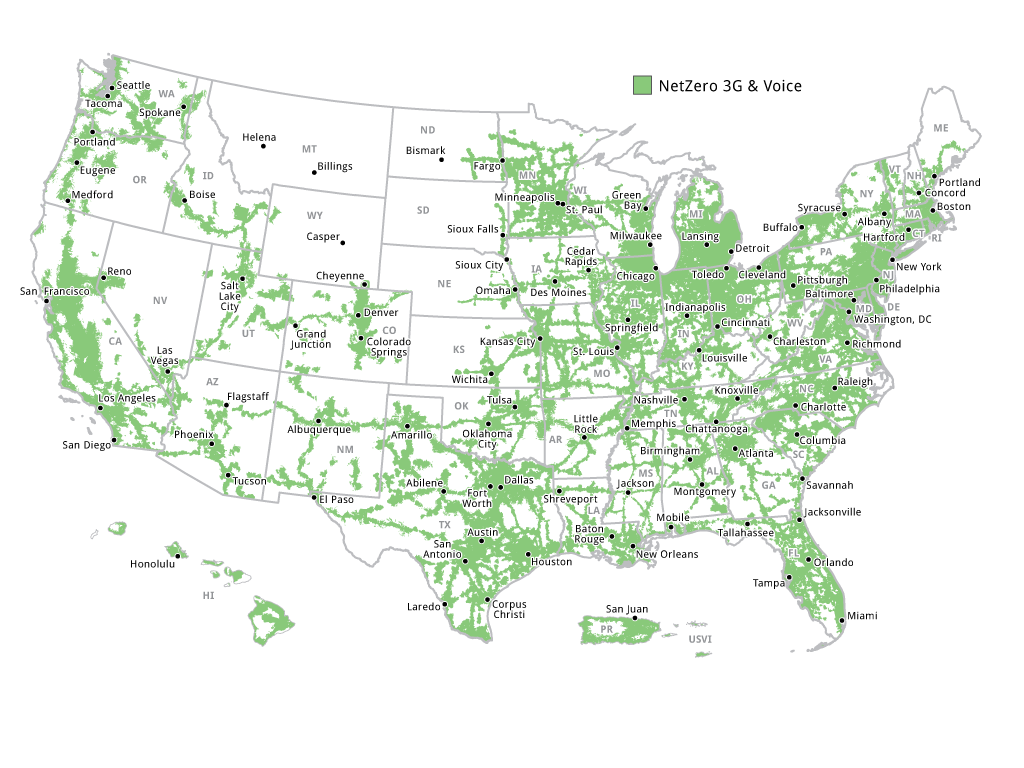 Q:
Is the service unlimited?
A:
While we currently do not offer an unlimited plan, we have some plans that offer a lot of data and may suit your needs, please
click here
to see the list of plans that are available.
Q:
Do I need a phone line?
A:
For Mobile Broadband, you do not need a phone line to use the service.
Q:
How long will it take to get the service?
A:
If you purchase a NetZero device, your service will begin as soon as you receive your device in the mail, which is in approximately 3-5 business days from your order date. You will also receive an email with the tracking information for the shipment.
Q:
What payment methods do you accept?
A:
We accept credit cards that have the VISA, MasterCard, American Express, and Discover logos. Any debit card that displays the VISA or MasterCard logo can also be used to pay for NetZero Wireless (Mobile Broadband and Phone) service. We do not accept checks, money orders, or payment via electronic checks at this time. The option to pay with PayPal is available for our NetZero Mobile Broadband members only. Your monthly payments will automatically be charged to your PayPal account each month.
Q:
How much data do I need?
A:
The amount of data you need depends on your level of usage. If you are a low level user that typically uses the internet just a few times a week to check their email, you might prefer our Basic or Plus Plans. If you enjoy watching videos, playing games and surfing the web on a regular basis, the Platinum and Platinum Plus Plans would better suit your needs. If at any time you would like to switch to a different plan, there are no penalties or fees associated. For more information of the Plans we offer, please
click here.